The Slate meets the Tip: an unprecedented 2-in-1!
Download the Configurator to turn your Slate into a Graphic Tablet.
The Slate handles every stage of the creative process.
1 – Begin outlining your ideas on paper with the Slate in Imagink.
2 – Export your creation to your computer. Can be used with Adobe® Creative Cloud.
3 – Finish your work with Adobe's creative suite using the Tip (iskn's stylus) and the Slate in graphic tablet mode. Or use the software of your choice like Gimp, Corel Draw, Paint, Rebelle etc.
Start on paper with your favorite Pencil
Finish on Photoshop® with the Tip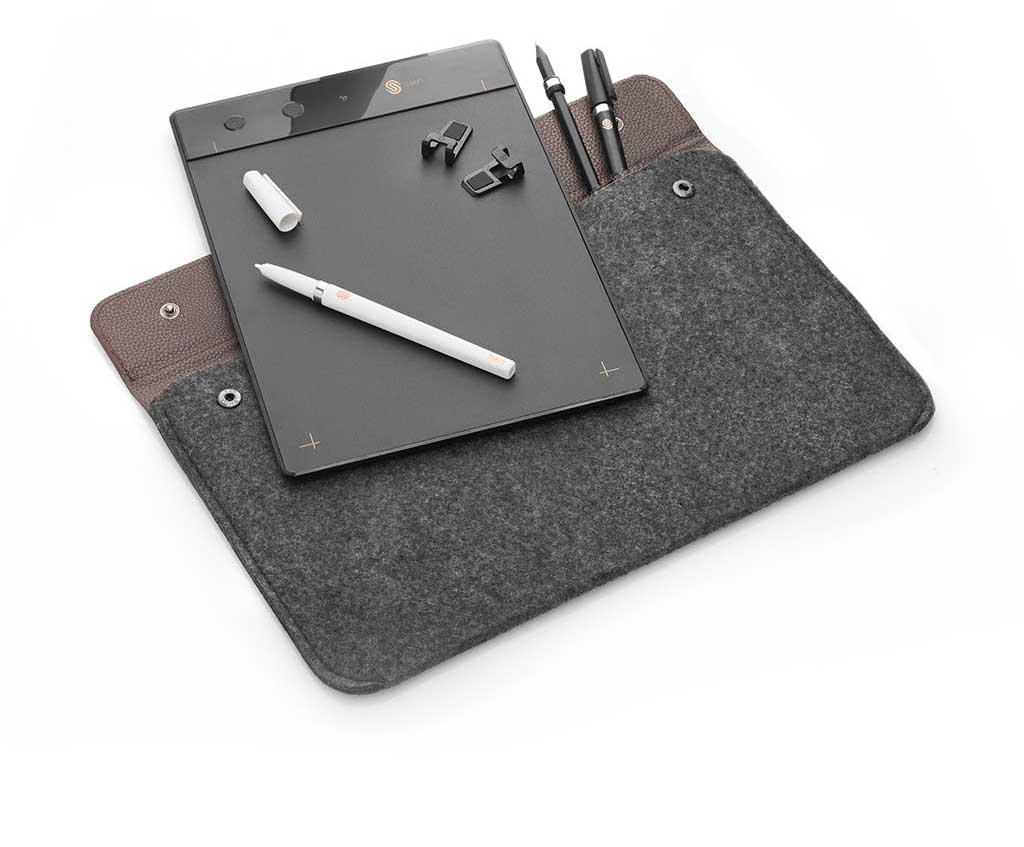 Pack contents:
– 1 Slate
– 1 Ring + 1 Pencil + 1 Pen
– 1 Free Tip + 1 Free Sleeve
Save $44.8 by ordering the Slate!